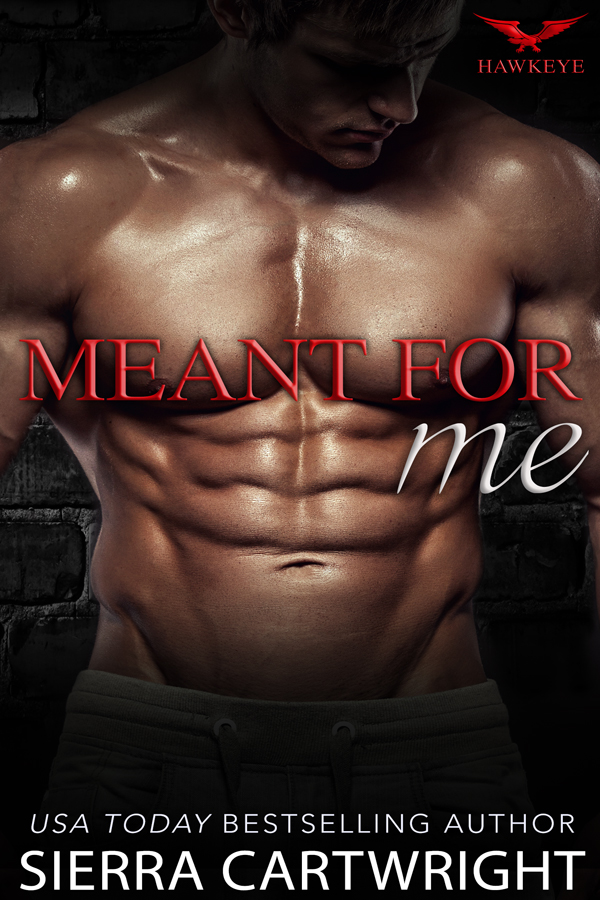 Highly trained agent Mira Araceli can hold her own in the toughest situations, but not against her secret crush, Torin Carter. She'd fallen for her Hawkeye instructor years before. With his dark Irish good looks, unshakable integrity, and haunted blue eyes, he was everything she fantasized about. Unfortunately he never even glanced at her twice.
Torin's intense hunger for the new recruit shocked him. But as his student, the fierce and beautiful Mira was off-limits. And she was far too young and innocent for his carnal demands.
Now, when Hawkeye pairs them together for an undercover assignment, she discovers the dangerous side he was hiding. Is she strong enough to fight for their second chance? Or will the beautiful storm that is Torin Carter destroy her completely?
Preorder Meant For Me Today!
USA Today
Best-Selling Author, Winner of the 2015 Best BDSM Book of the year (Bind), 2015 Reader's Choice Best Erotic Romance (Bind), 2015 Golden Flogger (Crave), 2014 LASR Book of the Year award (In The Den), 2013 Best BDSM Book of the Year award (Over The Line), Golden Flogger Award 2015 nominee for her books Command, Bind, and Brand, Sierra was born in Manchester, England where she spent her early years traipsing through castles. After living in Denver for a number of years, the internationally acclaimed author now resides in Galveston, Texas. She loves the way history blends with Southern manners (being called "sugar" is an experience unto itself). She invites you to join her on a sensual journey where the limits are explored and expanded.
Connect with Sierra Cartwright