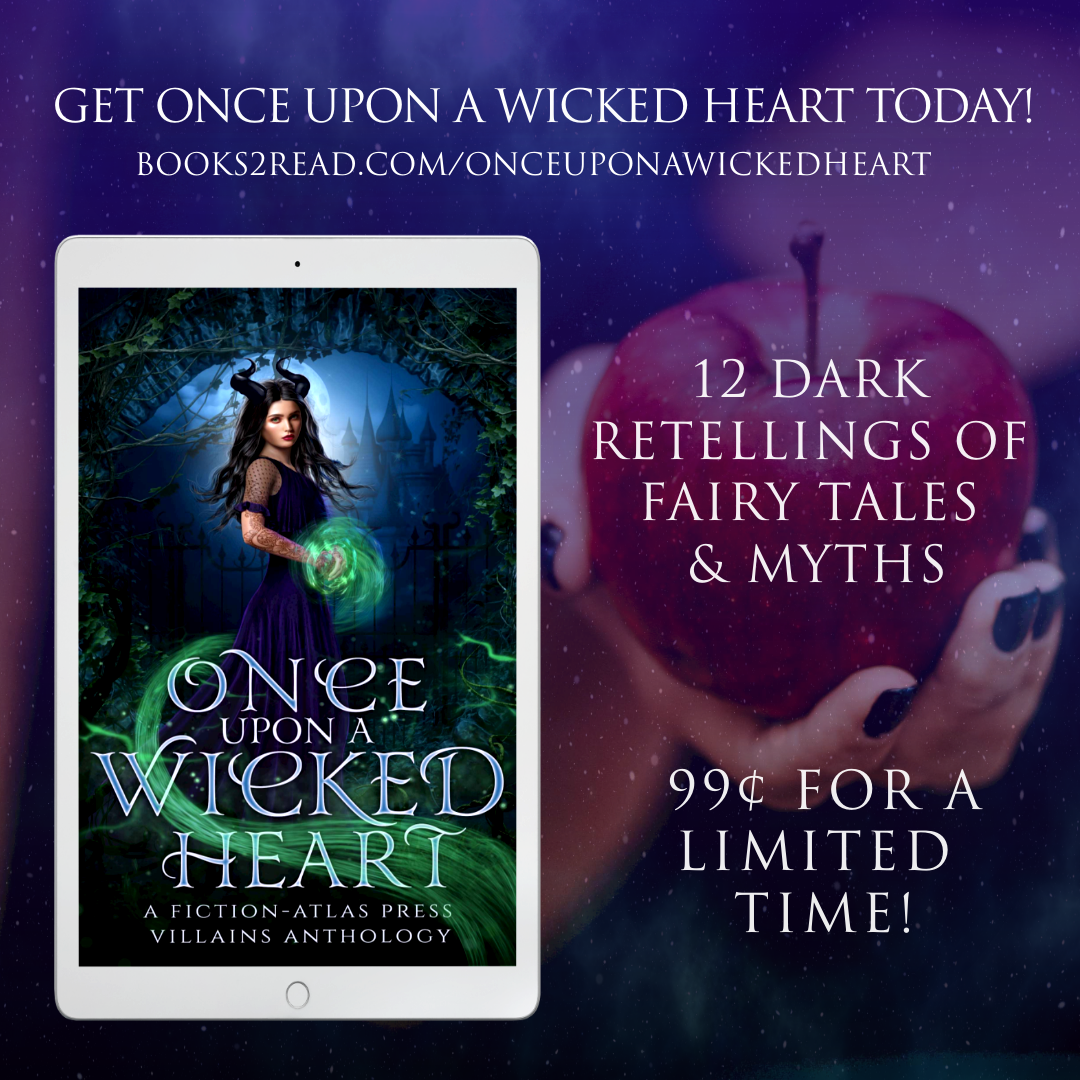 The authors of Once Upon A Wicked Heart are pleased to present this anthology featuring villains of fairy tales and myths out into the world!
Check out the stunning cover and blurb below! Grab a copy to help an amazing cause, then enter the release giveaway!
How do you break a villain's heart? The first step is to steal it...
Join the authors of Once Upon A Wicked Heart as they detail the bittersweet, tragic, and sinister love lives of the villains we all love to hate!
These twelve dark retellings of fairy tales and myths will leave you shocked, entertained, and hungry for more!
‣ a Faerie queen with a score to settle ‣ a jilted goddess who starts a bloody war ‣ a heart of ice that will either thaw or shatter ‣ a cursed maiden who finds worth in her affliction ‣ a serial killer who might have just met her match ‣ a nymph who seems to have found true love at last ‣ a mechanical heart that could be a young woman's undoing ‣ a sister who seeks vengeance against those who wronged her ‣ a betrayed witch who vows retribution for the slights against her ‣ a mistreated queen will take her rightful place, no matter the cost ‣ a sea witch who learns that love cannot be so easily manipulated ‣ a god who takes back what was stolen from him in a gruesome fashion
---
Enter the Giveaway!
Don't forget to enter the release giveaway for a chance to win these awesome prizes!
Enter here: bit.ly/ouawhreleasegw
---